INCLEMENT WEATHER ANNOUNCEMENT: Safe Kids Cobb County follows Cobb County School System's closing schedule for inclement weather. If the schools are closed or delayed we are closed or delayed as well. Please reschedule your appointment with us. Thank you.
Welcome to Safe Kids Cobb County
The Problem: Accidental childhood injury
Accidental injury is the number one cause of death among children ages 14 and under in the United States. Also, each year one out of every four children needs medical attention for an accidental injury.
The Solution: Safe Kids
Safe Kids Cobb County is one of more than 400 U.S. Coalitions and 30 Member Countries that bring together health and safety experts, educators, corporations, foundations, governments and volunteers to educate and protect families. Safe Kids Cobb County is a member of Safe Kids Worldwide, a global network of organizations dedicated to preventing accidental injury. We know our efforts are needed because as many as 90 percent of accidental injuries can be prevented.
About Us

Safe Kids Cobb County was created in 1991 by its lead agencies—WellStar Health System and Cobb & Douglas Public Health. - more

Programs

Safe Kids Cobb County works with local schools, community groups, and businesses to implement child injury prevention programs. - more

Safety Information

Review our Safety Information page for important information on Georgia Child Safety Laws, recalls, fact sheets, and tips
- more

Resources

Check out the resources page for links to additional information - more

Community Events

If you would like Safe Kids Cobb County to be part of your event or provide a speaker for your event please submit an Event Request Form.

For details on community events, click here.

Contact Information

Safe Kids Cobb County

Lisa Grisham
WellStar Health System
114 Cherry Street Suite G
Marietta, GA 30060
(770) 793-7185
lisa.grisham@wellstar.org

Melissa Chan-Leiba

Cobb & Douglas Public Health

1220 Al Bishop Dr.

Marietta, GA 30008

770-852-3285
melissa.chan-leiba@dph.ga.gov

---

Safe Kids Cobb County proudly led by:

Safe Kids Cobb County proud partners with:



Online booking for car seat installations and inspections. Click here to read more.
Child Safety Seat Inspection Stations - more.

If you think your child may be sick, please reschedule your appointment to reduce exposure to pregnant mothers, other small children and babies. If your child exhibits symptoms at your scheduled appointment you will be asked to reschedule. Thank you for your understanding during this time of year.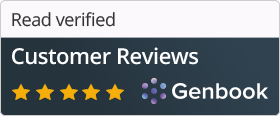 New Location in Marietta to Have Your Car Seat Checked
Safe Kids Cobb County is proud to partner with Marietta Fire Department to offer a 2nd Child Safety Seat Inspection Station in the Cobb County area. Marietta Fire Department will have nationally certified technicians available on Mondays from 8:30am-12:00pm (except holidays) at their offices located at 112 Haynes Street, Marietta, 30060. Seat checks are by appointment only. Call 770-794-5466 to schedule your appointment with Marietta Fire.
---
SAFETY IN SECONDS: BIKE HELMETS
---

Baffled about car seats?

Introducing the ultimate Car Seat Guide. Click here for more.


---
Never leave your child alone in a car, not even for a minute. -more.
So far, in 2016, there have been 38 heat related deaths of children.
---

Distracted Walking Article, Wall Street Journal

Check out the Consumer Products Safety Commission's latest children's recalls here.